We've moved DGameMarket (DgameLand) to a new server, which can cause problems. If you have one, write a comment under @dgameshop or contact @fervi on Steem Chat.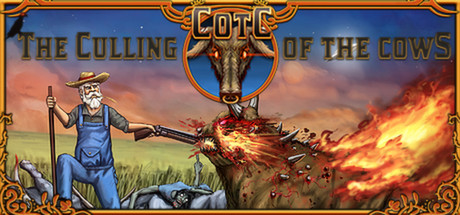 The Culling Of The Cows
Offers: 1
Price:
6.99 USD
0.10 USD
The Culling Of The Cows is a side-scrolling shooter / tower defence game. You will take the role of Sammy, a soliloquizing schizophrenic farmer with a self prophesied mission to lay waste to the disease spreading over his farm.
| | | |
| --- | --- | --- |
| Seller Nickname: | Reputation: | Price: |
| nervi | ★ ★ ★ ★ ★ (100% from 14 transactions) | STEEM: 0.382, SBD: 0.133 |